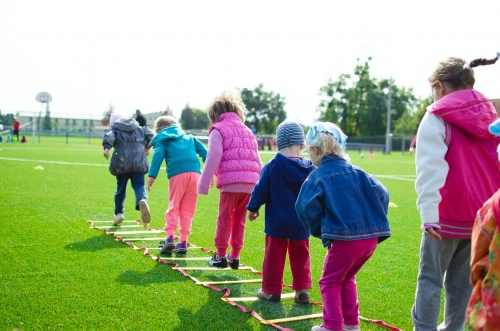 DANMOTO, Masami_Taizhon branch
  My family has a daughter who is in the first grade of elementary school. She goes to school energetically every day. In this article, I would like to consider the differences in the lifestyles of children in Japan and Taiwan.

  The first difference I noticed when I came to live in Taiwan is that Taiwanese children do not walk outside without their parents. My daughter is already 7 years old, but here in Taiwan she rarely walks alone without our companion. Whenever she goes to school or lessons, we pick them up by car or motorbike. On the other hand, in Japan, it is common for children to walk to school alone. The reason for this difference may be that it is dangerous for children to walk alone due to the heavy traffic in Taiwan.
  The next interesting lifestyle is that there is a nap time during the lunch break at Taiwanese schools. In Japanese schools, children spend their lunch break playing in the playground . But in Taiwan, children take a nap in the classroom to rest in preparation for the afternoon class. I think this is due to the hot climate of Taiwan. I think this is an efficient way to spend time for children.
  The way of spending after school seems to be a little different between Japan and Taiwan. Even in Japan, some children go to cram schools and various lessons after school, but I think many children are playing in parks. However, in Taiwan, it seems that many children go to a Childcare school or cram school after school. I think it's a great environment for parents to have a lot of choices of places for their children to spend after school.

  As you can see, there seem to be many differences in lifestyle between Japan and Taiwan, not only for adults but also for children. I would like to continue to discover the differences in lifestyle between Japan and Taiwan with my children. And I want to continue enjoying my life in Taiwan.
---
📧Any Question? Mail us:contact@tli.com.tw
📞Feel free to contact TLI:+886-2-23678228