What's the best way to learn Mandarin online? Many foreign American students see no way out of this dilemma. But we have compiled an informative guide to save you time and energy and bring you the answers you are curious about. So, let's dive into the discussion and explore the details you need to know about learning Mandarin online quickly and efficiently.
Top Free Resources For Learning Mandarin Chinese Online
Honestly, it is hard to put the finger on the best way to learn Mandarin online through the free resources available on the internet these days. The reason is that the provided content either has a limited content outline or often falls short of the quality standards. However, here is a list of the top free resources for learning Mandarin Chinese online:

1. Anki
Especially if you are an American international student, an eager beaver to find the best way to learn Mandarin online, then the intelligent SRS Anki methods can do wonders for you. With its incredible flashcards software system, Anki can help you memorize different traditional Chinese characters that all look alike in the beginning. You can also wrap your head around those difficult Mandarin words with similar pronunciations by using Anki's creative 'Spaced Repetition' feature to distinguish between them clearly.
All you need to do is plug-in your vocabulary list of the day and categorize the words into three flashcard sections: easy, medium, and hard. Once Anki knows what words you find difficult to remember, it will create a time-sensitive reminder to activate the Spaced Repetition function. As a result, your selected difficult words will appear more at the moment when you are most likely to forget them. This way, you get constantly drilled with the terms you often get wrong and eventually train your memory to recall them at the time of need.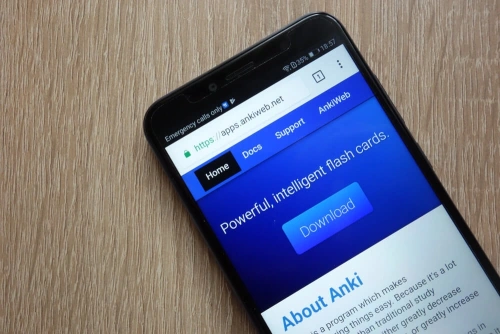 2. YouTube
When it comes to selecting the best way to learn Chinese online using the free resources available out there, YouTube undeniably tops the list with over
122 million
daily active users, watching 1 billion hours of video content from across the globe.
On top of that, these videos can turn out to be an ultimate treasure of information. Without question, you can find the best way to learn Mandarin online by exploring various channels run by native Chinese speakers. Let's mark down some specific channels:
YoYo Chinese
YoYo Chinese is an online Chinese language company that provides high-quality video lessons. These videos are especially for American international students who are willing to learn Mandarin from elite professionals. Remember that since they have experienced language instructors, the price of their official learning programs is a bit excessive.
While seeking the best way to learn Mandarin online with free resources, you can head to their YouTube channel. You will discover some well-structured study material concluded in 1000+ video speeches for more effective learning of Mandarin Chinese. Both on the beginner and advanced levels, you will uncover their brilliant elaborations of simplified Chinese characters and grammatical sentences, which are helpful and easy to memorize.
ChineseFor.US
Meanwhile, ChineseFor.US is also an online platform for learning Mandarin Chinese through video courses. However, their advanced lessons are locked under premium memberships. Only some limited beginner-level-recorded classes are available for free streaming on the website. But it doesn't mean you can't get the ball in your court.
Fortunately, their YouTube channel is well-stocked with 300+ video lessons. Their content is of unparalleled significance and can undoubtedly be regarded as the best way to learn Mandarin online. It contains precious material that can even help you ace your complex HSK (Hànyǔ Shuǐpíng Kǎoshì) examination without breaking a sweat. In addition, you can also catch on to the Pinyin and tone drills while improving your native Chinese speech.
Grace Mandarin Chinese
Last but not least – is the YouTube channel that goes by the name of Grace Mandarin Chinese. Grace Guo is an undergraduate NTU student from Taiwan. She shares remarkably value-driven content related to Mandarin Chinese linguistic lectures.
Her high-quality video discourses incorporate simplified and traditional Chinese references for speaking and understanding basic level Mandarin with day-to-day examples. For instance, these include different Mandarin tones, words, phrases, interactive greets, etc.
By following her channel, you can test business-level Mandarin Chinese waters to close some new deals with your fluent Mandarin clients. So, this channel can contribute to your journey of digging up the best way to learn Mandarin online with some noteworthy lingual aspects.
3. Podcast
Lately, the podcasts are stirring up the crowd with their exceptional versatility in providing value to their listeners. Using this trendy medium as a central hub for teaching Mandarin to willing learners is undoubtedly an intelligent move to get the ball rolling for Mandarin language lovers. It can also serve the specific purpose of determining the best way to learn Mandarin online. And that's what you can do to upgrade your linguistic game by attending some authentic and qualified native Mandarin-speaking podcast hosts.
Learn Mandarin In "Mandarin with Huimin"
Speaking of picking up Mandarin from free podcasts that fulfill the appetite of Mandarin admirers takes us over to the "Mandarin with Huimin" show. During this exquisite podcast, Huimin (who has been a professional Mandarin instructor since 2004) shares his eminent Mandarin background and views on approaching the language with his delighted audience.
To improve his listeners' Mandarin skills, he constantly recommends books and movies in Mandarin Chinese that have substantially enhanced his Mandarin dialect. You can do the same to polish your Mandarin-speaking proficiency for better communication results by pursuing the same tips and tricks suggested to active listeners.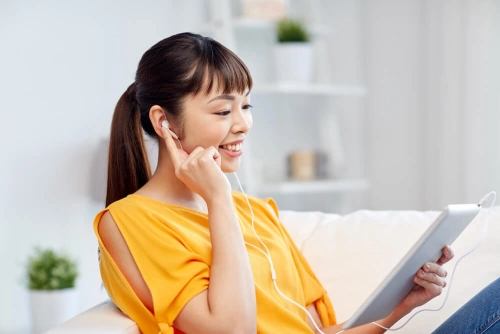 4. Online Dictionary

An online dictionary is the biggest asset for a language learner among the many free resources available. Hitting the books in an old-school way, only by making it digital this time, still makes it the best way to learn Mandarin online.

It's in your best interest to mark down the two notable Mandarin Chinese online dictionaries that come in handy whenever you feel mixed up about a phrase or word. Thus, remember always to keep the following online dictionaries within your close reach:

MDBG:

It is a Chinese-to-English dictionary that displays quick and fast results for the searched Mandarin terms. Apart from that, it is considered the best online dictionary that is freely accessible for all Chinese learners.



YouDao: It is also an instant Chinese-to-English dictionary that offers great vocabulary pronunciations. Moreover, it has intriguing features involving scanning, quick word translation, interactive reading, etc.




What Is The Best Way To Learn Mandarin Online?
A Simple Fact: Suppose it's about learning traditional or simplified Chinese characters to construct a formal draft or knowing the ins and outs of Mandarin Chinese from scratch. Then it's inevitable that nothing can beat the professionals at what they do best.

Regardless of how much blood, sweat, and tears go into your self-study using the free resources, you can't match the top speed of the American international students improving extensively with every passing second under their experienced language instructors.

So, why should you hold back? Here's a great piece of advice – look for an ideal platform like Taipei Language Institute(TLI), which offers both online and offline Chinese courses to their valuable students across the globe. Along these lines, feel free to contact us for further information about the online learning courses and timing schedules of your desired Mandarin Chinese classes. Register to grab your seats now!