As of today, Mandarin Chinese is the most spoken language in the world. As a result, it has become more significant, and many people are looking for a Mandarin Chinese tutor to assist them in learning the language.

However, people learn Chinese for a variety of reasons. While some desire to learn it for touring and interacting with native speakers, others want to strengthen their CVs and boost their careers.

One advantage of learning Mandarin with an online Mandarin Chinese tutor is that it gives you the ability to learn at your convenience, which is very useful if you have a busy schedule.

Although there are numerous tools available online to assist you in learning Chinese on your own, not having an experienced tutor to guide you can make the process more challenging. This is why we would like to inform you about the benefit of taking an online Mandarin Chinese tutor course.
#1. Learning at your speed
One of the major issues with classroom learning is that most students find it difficult to learn fast, while others find it easy to keep up with the topic. This is one of the reasons why students feel left out in school.

However, with the help of our online Mandarin Chinese tutor, you don't need to worry about learning so fast because they can personalize your Chinese lesson to your unique needs. If you are having problems with grammar or punctuation, the tutor will give you a lot of practice on that aspect before going on to the next step.
#2. Customized class
Why do people pay money to get Chinese tutors online when there are so many places where they can study the language? This is because the traditional learning environment has developed a learning system in which most of the content is not helpful to people. What you learn with us and how you want to go about it is yours.

You can explore the various classes on the TLI website and discuss certain areas you want your Mandarin Chinese tutor to focus on. For example, you can explore the Chinese class section that offers various learning approaches like a one-on-one class, small group class, a self-organized class, and an online class.

Furthermore, having a Chinese tutor online will assist you in developing in specific areas where you need assistance rather than starting from scratch.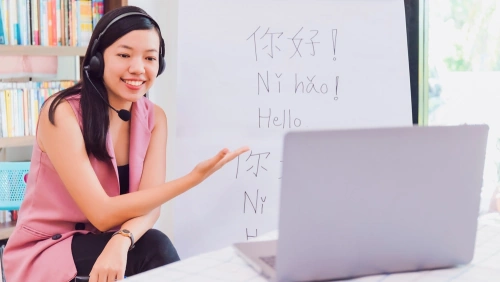 #3. Experienced tutor
Another benefit of hiring a Chinese tutor online is that you will be able to work with the best teachers. The reason is that not everyone who knows Mandarin can work as a Chinese tutor online. How will you teach a foreigner who may be far away if you struggle to teach native speakers in the classroom?

As a result, every tutor who works for an online website is trained to be an exceptional teacher. These tutors are mostly university lecturers who have received professional training in teaching Mandarin to non-native speakers.

While all these tutors have extensive training and experience teaching Mandarin to non-native speakers, they all have teaching methods that best meet your needs. Their experience in teaching at top universities and major language institutes has also prepared them to teach Chinese as a foreign language.

#4. It is less expensive

One of the benefits of taking online Mandarin courses is that they are less expensive than traditional ones. This is good news because most people are skeptical about studying Mandarin online because they fear it will be too expensive.

However, money should not decide if you want to learn Mandarin because online lessons are the best and most affordable.
With such significant benefits, it is no surprise that more people are interested in learning Mandarin via online courses today.
#5. You can learn at your convenience
Many people are willing to learn a lot today, but the only limiting factor is time. We can all agree that we have missed an opportunity due to a lack of time. This is one problem that you will not experience if you enroll in an online Mandarin Chinese tutor course.

Unlike traditional classes, online tutoring does not demand your presence at a specific time. You can access your Mandarin courses at any time, and you can communicate with your Mandarin Chinese tutor via Skype, Zoom, phone conversations, or any other platform you like. This is an excellent option if you are always busy and can't afford to come to school for every lesson.

Instead, you can take Mandarin courses anywhere if you have an internet connection and a computer. This means that you can combine your education and your lifestyle. The flexibility that online classes provide allows you to fit studying into your everyday routine, so many people choose to take online courses.
#6. Receiving feedback and participating in an interactive session
This is one of the main reasons it is better to learn Mandarin with a Chinese tutor online. A Mandarin Chinese tutor can assist you in identifying your errors and providing the required corrections. It also provides an interactive session between you and your tutor. Many students avoid asking questions in class because they are embarrassed to do so in front of their classmates.

However, you will find that learning with a Chinese tutor online is more effective because you can speak directly with your tutor and share your experiences and challenges.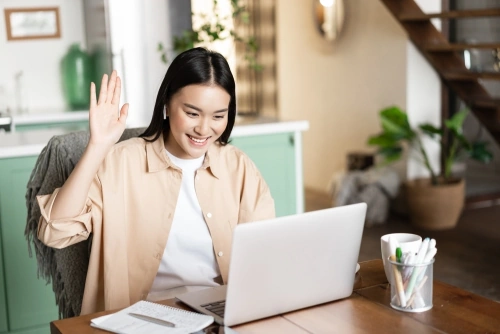 Why choose TLI's Chinese tutor class

You've probably seen all of the advantages of learning with a Chinese tutor online, but you might be wondering why you should choose TLI.

TLI is the world's first Chinese language school. With over 400,000 students and highly trained Chinese tutors who understand the art of teaching, we can say that we have one of the best Chinese teaching methods.

One of the best parts of working with us is the ability to create your personalized learning plan. This means you can choose your schedule and what you want to learn.

We also provide a free one-on-one trial to give you an idea of how it feels to work with us. This is something you won't find on other sites. So, what are you waiting for? Visit our website and let us help you sound like a native speaker.