Although most people believe Chinese to be the most challenging language to have command over, with streamlined training content, qualified faculty, and a self-paced learning environment, it's becoming effortless. To learn Chinese language online is a commitment to discipline, which gets harder to maintain when you have a full-time job or degree to pursue. At Taipei Language Institute, however, you get a number of offline and online courses to choose from to boost your credentials with practical applications of what you learn.
Learn Chinese language online at Taipei Language Institute
TLI (Taipei Language Institute) is building an inclusive world to bring together different cultures where language no longer remains a barrier to your communication. Learning Chinese online (or offline) classes or courses opens doors to countless business, social, and development opportunities. Since 1956, students from major corporations and institutions have been joining and graduating from TLI (Taipei Language Institute).

We have expert-led and globally recognized Chinese learning courses to make your academic, professional, and social life more interactive and productive. We prepare your learning material using decades of research and testing to make the knowledge you receive updated and easy to learn. Your teachers will have native and accurate pronunciation with modern-day learning methods. Most of these instructors are linguists, language experts, and icons of currently-enrolled students, making you familiar with Chinese within the three months of joining.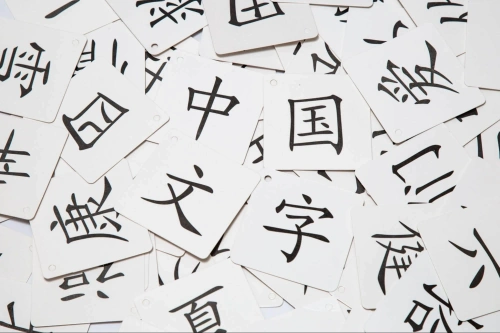 Benefits to learn Chinese language online at our platform
Here are the top 11 benefits you will get from enrolling in your favorite Chinese course at TLI (Taipei Language Institute), which is also online!
1. Making traditional and simplified Chinese easy
Traditional and Simplified Chinese are two different scripts that people write and use in various parts of the world for communication, business, academics, etc. Simplified Chinese is an advanced and more polished version of the Traditional language. Although if you listen to somebody speaking Chinese or speak it yourself, you won't notice much difference except in the accents, the characters may differ when it comes to writing. At TLI (Taipei Language Institute), we have experts with decades of experience teaching you the writing system of your choice.
2. Save your time and money
Instead of paying for transport, dorms, or cafeterias, now you only have to spend on what you are learning. Join us online from anywhere in the world, and your classroom can be any place where you're able to focus and enjoy learning, even at your preferred time, thanks to flexible scheduling. With less monetary investment, you will get better and quicker results.
3. Critical thinking and professional skills
The self-paced learning will keep you free of burden and stress, making learning Chinese a more meaningful and productive experience. There are times when grasping or practicing something new isn't a piece of cake. Although your teachers will be within reach throughout the course, you will meet new challenges and find ways to ace them using your critical thinking. We have designed milestones and deadlines to keep you disciplined and motivated.
4. One-on-one classes to learn Chinese online course
Too awkward to raise your hand in the classroom? Now, you can get one-on-one practice sessions, beating the conventional methods to learn Chinese language online. Ask questions, read, practice, write, listen, and clear your doubts on the spot! Not only that, but the platform equally provides experts in different fields (whether you are a diplomat or a manager in a recognized organization) with an opportunity of learning Chinese online classes.
5. Learn with your colleagues, family, and friends
Learning becomes 10x more fun when you're with the right company. We offer you all the freedom to choose your study partners and the number of your classmates. Be it your best friend or your coworker, get them enrolled in your Chinese course and have them practice and participate in the same classroom as yours. Solve queries, exercise live, and make memories together!
6. Have multiple teachers to learn Chinese online classes
We've over 50,000 alumni teachers trained at Taipei Language Institute with an average of 600 hours of teaching experience. You won't be collaborating with only one of them but have three teachers, at minimum, to help you absorb and practice different Chinese accents, scripts, and conversation styles. They're equipped with experience in global education and Chinese teaching and have interacted with people with diversified vocabulary, accents, and languages.
7. Customized material to learn Chinese online course
Your curriculum and learning material are student-centric, systematic, practical, and topic-based. We have developed over 200 kinds of text-based and multimedia learning material customized for learners joining us from any industry or country. You can get it in Traditional and Simplified Chinese with French, Thai, German, and Japanese translations. Also, you will cover a versatile range of topics from business to tourism, life to career, culture to religion, etc.
8. Small to large groups of students
Our classrooms come together when students from all ages, cultures, and mindsets join us. The interactive learning sessions enhance your Chinese speaking, reading, writing, and listening skills and gain you insights into other cultures and values. You won't only be learning Chinese but socializing, building interpersonal skills, and creating a new circle of friends.
9. It's not only about books & books
Did you know your retention rate can be increased up to 90% from experimental learning? We design our courses to help you become something more than text-bookworms. The curriculum will encourage you to get the real-world experience of what you learn, so you can relate knowledge to practice and get on-the-spot feedback for your conversational and writing skills.
10. Built for diverse and like-minded individuals
At Taipei Language Institute, you will meet teachers and alumni with close-to-perfect and native accents and pronunciations, most of them qualified from world-renowned universities. They bring together the flavors of learning styles admired globally. The intercultural and interdisciplinary conversations make it an exciting journey to learn Chinese language online.
11. Easy-peasy enrollment to learn Chinese online classes
You no longer have to stand in queues or fill dozens of pages for your admission to learn Chinese language online. Go to Taipei Language Institute and get enrolled today. Choose your favorite course, go through the curriculum, virtually meet your teachers, choose the time slot of your choice, and start to learn Chinese online course!