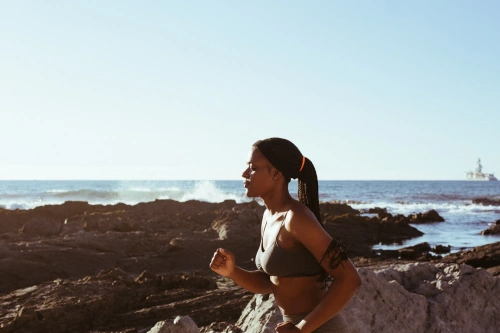 TADA_Dalian Branch

  It's been two years since I stayed in Dalian, China. I like jogging, so I run a lot here as well. So, today I would like to introduce a recommended jogging course in Dalian.

  The first course that comes to mind in Dalian is the 濱海 (bīn hǎi) Road, a road along the sea. 濱海(bīn hǎi) Road has a total length of about 30km from 海之韻 (hǎi zhī yùn) Square in the east to 星海 (xīng hǎi) Square in the west. There are quite a few ups and downs on this road. However, there are few cars, so it is a good jogging course. Along the way, there is a 21km boardwalk that has been certified as the longest Guinness World Record. Also, there are a lot of people jogging and walking here. Every year, competitions such as the 濱海路 Road Marathon and the relay are held here. This is a familiar place for Dalian runners.

  In addition, the area of the eastern port from the eastern end of 濱海(bīn hǎi) Road to the International Conference Hall is also an easy-to-run course. This one-way 5km road is flat and has few traffic lights. This is also a great place to practice running and cycling.

  Both of these courses have a lot of runners, especially on weekends. I often greet each other with a smile and say "加油 (jiā yóu)!" This is a pleasant jogging course, so if you have a chance, please try it!
---
📧Any Question? Mail us:contact@tli.com.tw
📞Feel free to contact TLI:+886-2-23678228